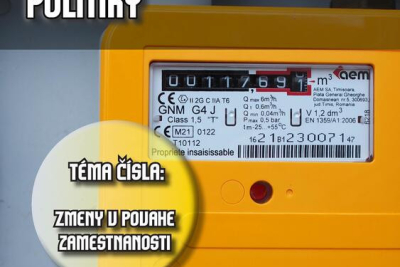 Ekonomika prechádza výrazne turbulentnou vývojovou etapou. V krátkom čase sa posúva od pandemických obmedzení k ponukovým šokom, od nedávnej deflácie k dvojcifernej inflácii a od ohrozenia mikroorganizmamik ohrozeniu geopolitikou. V tejto situácii sme namiešali príspevky do nášho časopisu tak, aby sa v ňomprestriedali akútne problémy s takými, ktoré sú viac nadčasové.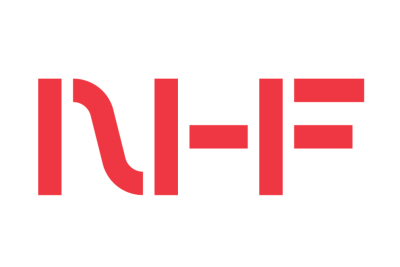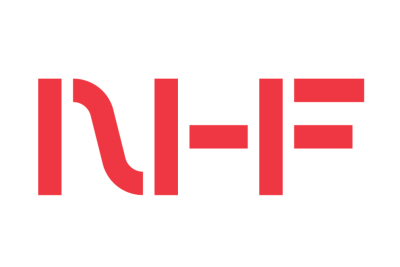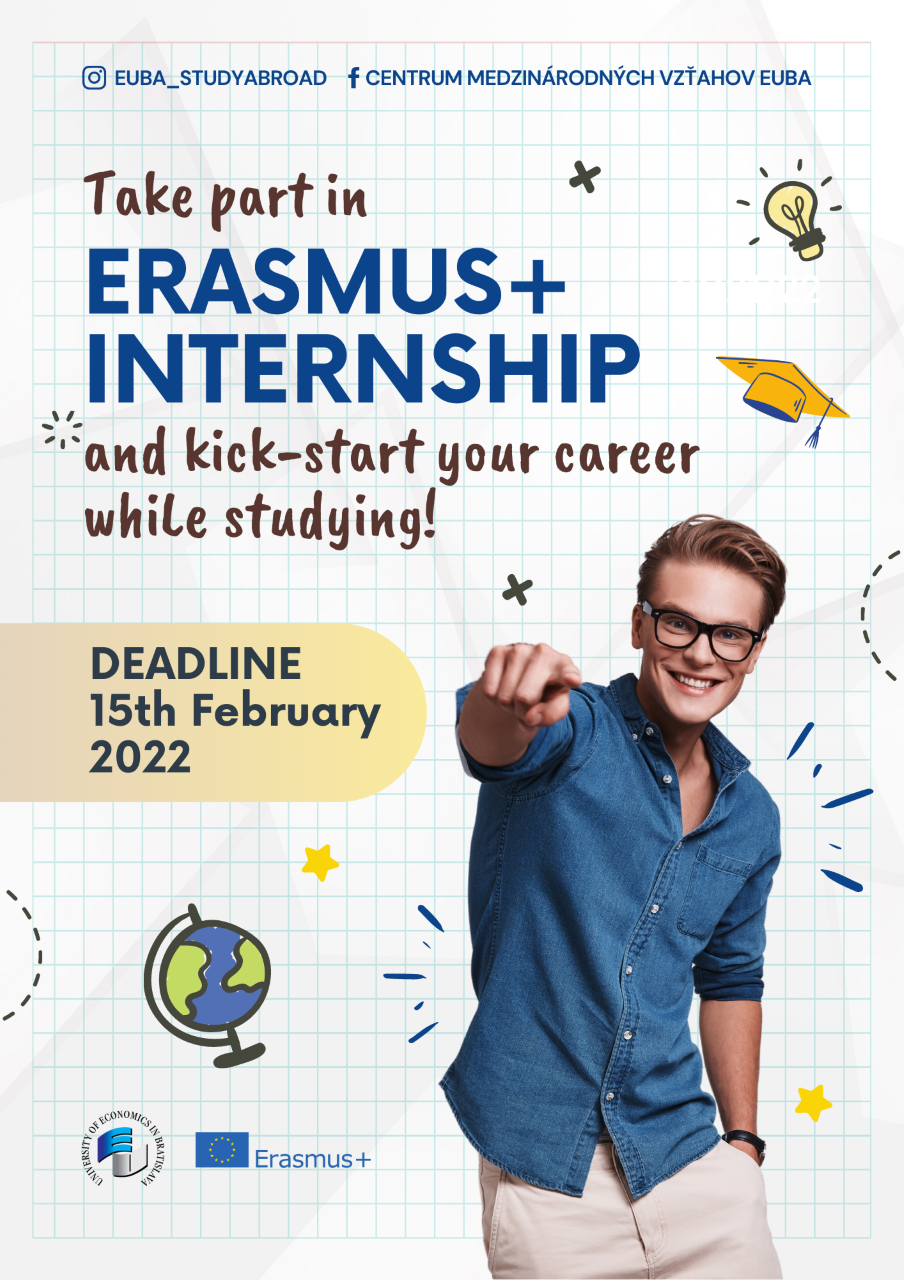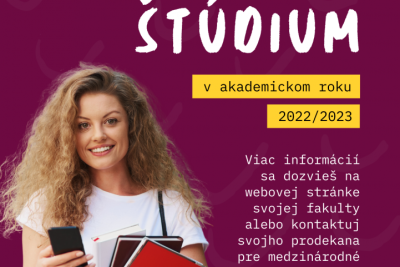 Dear students of the Faculty of National Economy,
If you want to study abroad there is an open call for submitting applications for Erasmus+ study programme in the next academic year 2022/2023. The deadline for submitting applications is February 16th, 2022 until midnight at the latest. Read some information about the programme ERASMUS+ (in Slovak only) and current grant rates for students' mobility or partner universities.
IMPORTANT DATES:

Deadline for application submission: 16. 2. 2022 until 12 PM.
Day of the selection procedure: 21.2.2022 - 23.2.2022 (you will be informed about your interview time slot later).
HOW TO PROCEED?
Application is available through the portal https://studyabroad.sk until 16.2.2022.
Application manual and, if needed, technical support of the system Study Abroad is available: , or hotline 0907 551 404)
For filing an application, it is necessary to register with STUDY ABROAD and subsequently follow these steps:
Fill the application for the ERASMUS+ study in the academic year 2022/2023. Be careful to choose the right academic year!
Upload your photo. Section "Photo"
Upload your structured curriculum vitae in the English language or in foreign language (if it is different from English) you will study in – in sections "CV in the foreign language".
Upload a letter of motivation in English or in a language you want to study in – sections "Letter of motivation (English)" and "Letter of motivation in a foreign language".
Language certificates – confirmation or certificates of State Language Proficiency Examination, prestigious language certificates, confirmed participation at foreign language summer schools, non-standardised language certificates etc. – section "Language certificates". It is not necessary to certify language courses completed at the University of Economics in Bratislava.
Other – you can upload various awards and certificates of in-school and after-school activities which can help you gain additional points, e.g. Student's Scientific and Vocational Activity, international awards and awards within the EU, membership in organizations within the UE in Bratislava and outside of it (student parliament, Buddy system, AIESEC, OIKOS etc.), membership in sports team, authorship of work of art, etc. – section "Other".
Submit, print, and sign the application generated from the STUDY ABROAD system for the academic year 2022/2023. Please send a scanned copy to Ms. Jana Šipošová -

. You do not have to attach any other documents besides the application, as we have them at our disposal in electronic form in the STUDY ABROAD system. That is why we ask you to carefully upload all these documents into the online system! Please make sure that you SEND the application in the system.
NOTE: In case that you want to upload more documents in any of the sections, upload them all in a single zipped file.
Information about the result of the selection procedure and a list of nominated student for the Erasmus+ will be published on a website of the Faculty of National Economy. Nominated students will continue to directly communicate with the UE in Bratislava student mobility programmes coordinators. You can also see the complete process from applying to returning from mobility in a clear process map.
If you have any additional questions, please visit the questions and answers section at the UE in Bratislava website where you find answers to frequently asked questions. If you do not find the answer to your question, you can use the possibility of personal consultation vith vice-dean for international and public relations or send your request to the e-mail address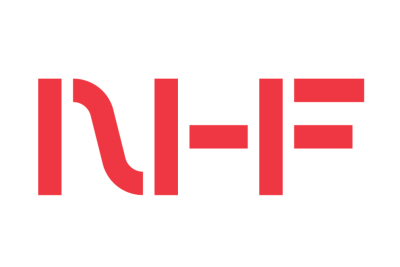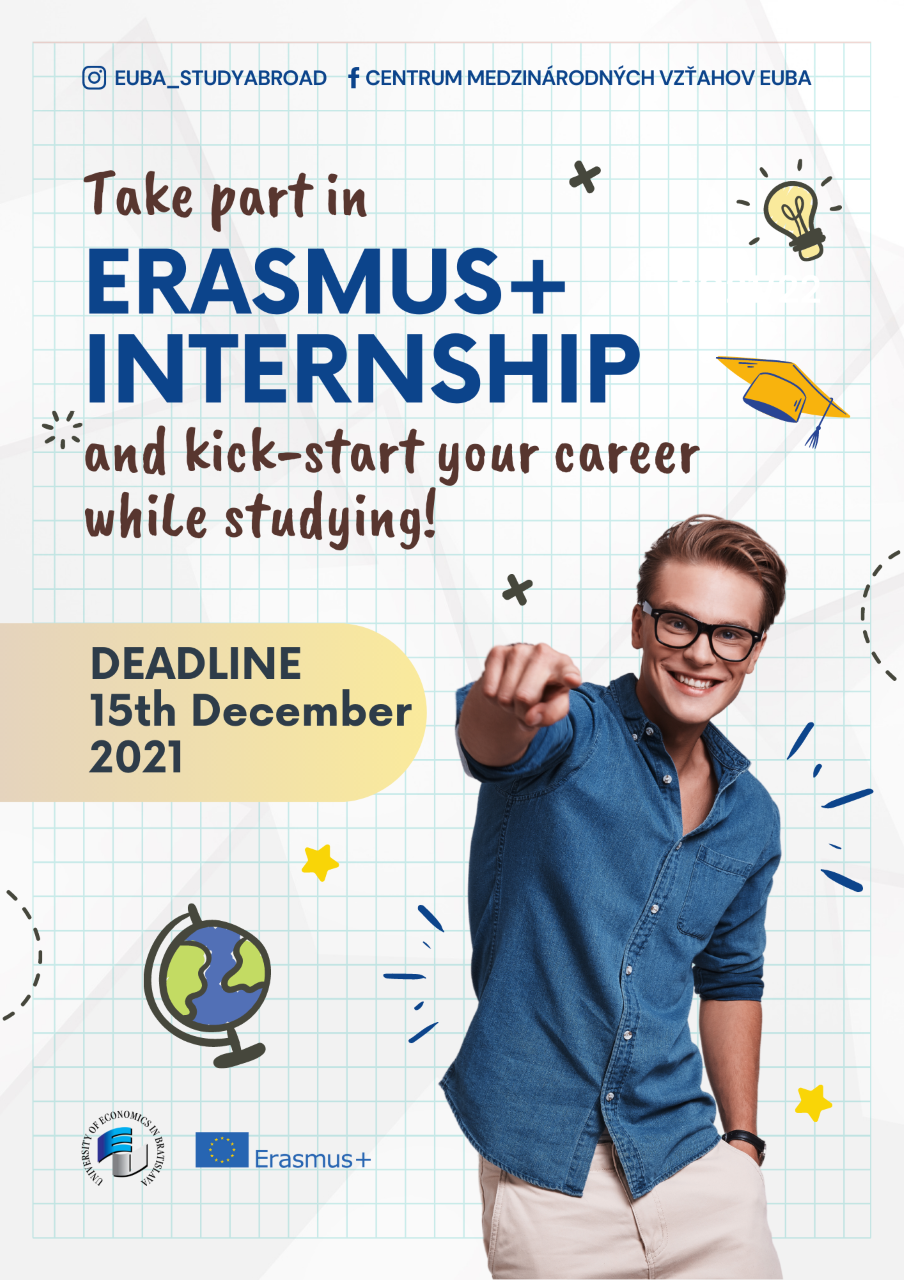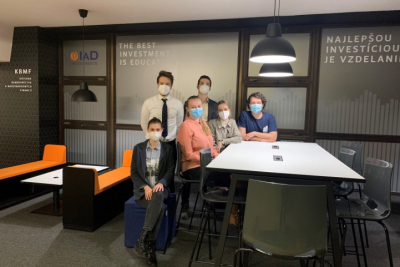 Team of our students of Banking study program (composed of: Bc. Claudia Kronkova, Ing. Zeman Mario, Ing. Juraj Dedinsky, Ing. Marko Dávid Vateha. Substitutes: Bc. Roman Lechovic, Bc. Katarina Pitakova, Bc. Viktória Mičjanová) has already measured their skills 5 times in a row at the world round of the RITC 2021 trading competition under the professional guidance of associate prof.. Jana Kotlebová, PhD. and associate prof. Peter Árendáš, PhD.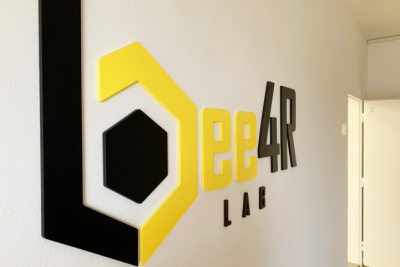 The Faculty of National Economy of the EU in Bratislava is opening a new research institute, which is exceptional in Slovak conditions. The experimental laboratory enables testing of theories and policies in the field of economics in controlled conditions, but also helps to understand behavior patterns of economic entities. Research facility of twenty cubicles equipped with computers was given the ambitious name BEE4Rlab.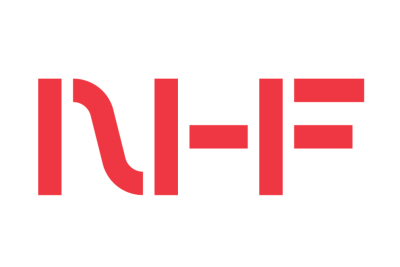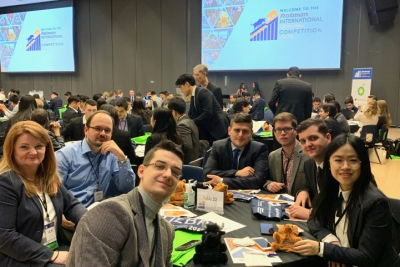 Under the professional guidance of doc. Ing. Jana Kotlebová, PhD. and doc. Ing. Petr Árendáš, PhD. from the Department of Banking and International Finance (FNE EUBA) the student team which consists of our students Bc. Hercegh Ondrej, Bc. Lin Xinyi , Bc. Macak Marek, Bc. Vateha Marko David and Ing. Zeman Mário, measured up their skills this year at the world round of the RITC 2020 Trading Competition, which is professionally covered by the Rotman School of Management (University of Toronto, Canada). The competition was attended by 48 universities from around the world except Africa.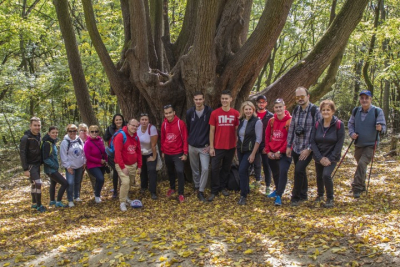 As one of the leaders in economic education in Slovakia, the Faculty of National Economy is fully aware of the social responsibility in the area of ​​environmental protection. This is even more important as the faculty participates in the education of young people, who thus assume their responsibility for our future. NHF students and employees consider climate change and the need to protect our planet to be crucial. Starting this academic year, we will try to apply green solutions to various faculty activities.
The faculty joined the signatories of the Climate Strike, during which we went on the hike of employees and students of NHF in the environment of the region of Male Karpaty.
As another milestone, we set a blanket ban on paper seminar works at the faculty, which was approved at the meeting of the Dean's College in October 2019. Students will only submit the seminar work in electronic form. In this way we want to save not only nature but also students' money, which can be used more efficiently. However, this is not the end of our initiatives for a better environment. Don not forget to follow our next steps.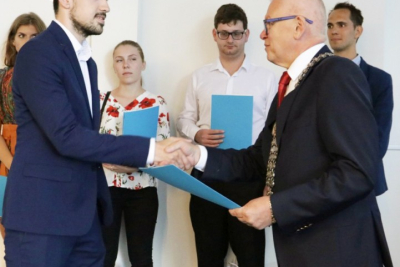 The Committee for the Section for Scientific and Professional Literature and Computer Programs of the Literary Fund on 26 September 2019 awarded dipl. Ing. Dávid Hojdan, a graduate of the Economic Policy study program at the Faculty of National Economy for the Best Work Award of the Student Scientific Conference in the academic year 2018/2019 for. David is also the winner of the student academic work at the University of Economics in Bratislava in the academic year 2018/2019 with the topic "Is coffee above gold? Estimation of price elasticity".
David continues with his scientific work during his PdD. studies at our faculty and Slovak Academy of Science under the leadership of prof. Dr. Ing. Dr. Menbere Workie Tiruneh, PhD. with the topic of the dissertation thesis "Growth driven by debt or debt driven by growth?".
Congratulations to the winner and we look forward to further success in scientific research!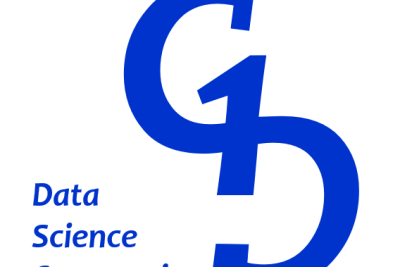 Our students have a unique opportunity to learn the basics of programming in Python, understand Data Science and meet new people. A student club is a quite common format at universites, which operates on the principle of a "self-learning" group of students who learn by themselves or through help of invited instructors from practice. Pilot class starts in the winter semester of academic year 2019/2020 with 10 lectures lasting 1.5 hours. The course is intended as an introduction to Python programming language and Data Science.